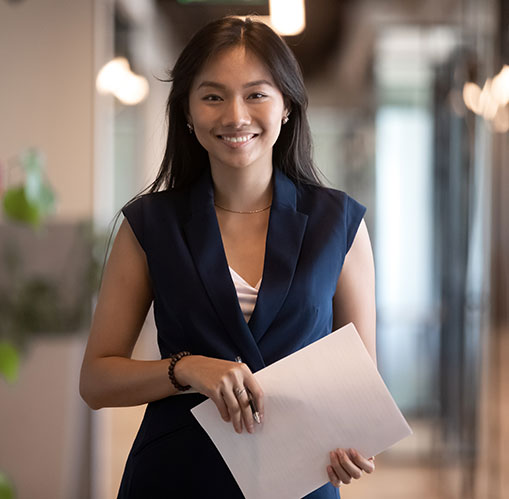 Working at Ginsberg
Gingras
Are you a higly motivated person? Are you looking for a rewarding position within a growing company, offering an exciting and professional work environment?
Then join our dynamic team!
We offer:
A workplace renowned for its high quality and friendly environment
Constant support, focused on your success
Competitive base salary and benefits, opportunities of climbing the company ladder
Send us your resume
Start your career with us! Browse through open job opportunities at Ginsberg Gingras and follow the instructions to apply.
Job Opportunities Available
No offers are currently available.
Ginsberg Gingras' Inventory List
If there are currently no job opportunities in a Ginsberg Gingras office near you, you can nevertheless e-mail your resume and we will add it to our inventory. Please send your resume to Ms. Michelle Déziel, Director, Human Resources and Training.
Ms. Michelle Déziel
Director, Human Resources and Training
Ginsberg Gingras